Some Stories From
Satisfied Dog Parents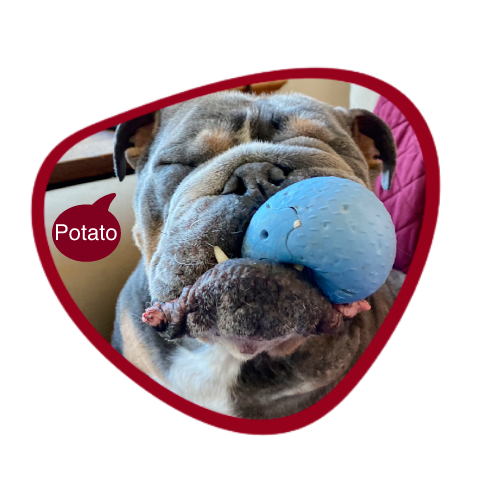 What have you done with our dog? Guy and Christy, I don't know what you do, or how you do it, but Shelby slept in our bed last night and has been a completely different dog since coming home. With some very minor incidents (not made twice though!), if we didn't know better, we would have thought you cloned Shelby and gave her to us. The job you have done is absolutely phenomenal. I cannot articulate the difference, and we are very grateful for your work with her. Enjoy your weekend and thanks again!
-Kevan S. & Shelby
I cannot speak highly enough about the care our dogs receive when at Dogwood Hill Training Kennel. Guy Kovner is a highly skilled trainer, and did a fantastic job working with our very high energy German Shepherd puppy. Their boarding facility is immaculate and our dogs get plenty of attention and play/exercise time when boarded - they are always excited when we drop them off! Christy is very attentive and our dogs love her! She is an excellent dog groomer and our dogs always come home looking and smelling great. I highly recommend Dogwood Hill Training Kennel!
-Erin C., Fen and Freya
Our experience with Dogwood Hill has been nothing short of amazing! Our boy Otto (150 pound Great Pyrenees) has been so well cared for during his visits there! From the time he is picked up until the minute he is returned to us (we use the round-trip transportation) we know that Otto is well cared for and loved (almost as much as we love him!)! The owners are safety conscious and the quintessential professionals! I can't say enough good things about the overall experience when we board our dog at Dogwood Hill! "Five stars, would highly recommend"!
-Jenn S. & Otto
Our family adopted Toby, a sweet and friendly dog, in the fall of 2016. We brought him home to find that he was an escape artist, squeezing through the front door and zooming around the neighborhood for hours. He literally ran in circles around the UPS truck -- so frustrating. A friend told me about Guy and Dogwood Hill. Guy came to pick up Toby (what a bonus that he comes to the DC area instead of our driving there) and took him to his kennel for training. The transformation was amazing! Since then, we have adopted two more dogs and Guy has helped us with their training. In addition, we have a reliable, reasonably priced boarding facility where our puppers seem to enjoy themselves. When Guy's van pulls into my driveway, the tails start wagging. When he brings them back, they are clean and beautiful from Christy's grooming ministrations. I couldn't give a higher recommendation to Guy and Christy Kovner and Dogwood Hill Training Kennels. We just love them.
-Trish V., Toby, Cali and Iris
We are huge fans of Dogwood Hills! Guy and Christy are terrific —always responsive in communications and timely with pickups and drop offs, but most importantly, they are wonderfully caring with our dog. We know he is happy and in good hands with them. And our whole family loves how soft his fur is when he comes home after one of Christy's baths!
-Wray M. & Wookie
Like many people, our dog is like a child to us, and the only way we can leave town without our dog and lots of anxiety, is when our dog is with Guy and Christy. We reached out to them to help train our then puppy, and in the nearly three years since that training, we have continued to use Dogwood Hill whenever we go out of town. Our dog is incredibly well behaved, thanks to Guy's training, and we never have to worry if our dog is happy and being treated well when we need to board him. In addition to treating our dog like the king he is (or at least thinks he is), Guy and Christy are very easy to work with and are great communicators. If there is one place our dog enjoys being at more than at home - it's with Guy and Christy at Dogwood Hill.
- Curtis S. & Buster
We have sent our two dogs to Dogwood Hill Kennels for short and long term boarding and grooming for nearly a decade. The owners Guy and Christy Kovner are professional, organized and have a beautiful and spacious facility out in Reva. The setting at Dogwood Hill is beautiful and the dogs are outside running and playing during the day in appropriate groups. In the Washington, DC area they offer a pick up and return service for a very reasonable fee. Our dogs are always excited to see Guy when he comes to pick them up in his van. Christy is a fantastic groomer too! Every visit they return clean, exercised and happy!
-Vicki P., Winnie S. and Desilu
I wholeheartedly recommend Dogwood Hill Kennel for boarding your dog.
The reasons:
- Our black lab, Poe Dog, is wildly enthusiastic each time we take her for boarding there. She obviously loves the people and the setting.
- The facilities are outstanding. Each dog has an indoor/outdoor run, with heating/air conditioning provided - all in a beautiful woodland setting in the VA countryside.
- The daily price for boarding is all inclusive, with twice daily meals, as well as outdoor play time several times a day - in a large area where a dog can stretch out his legs and run free or enjoy some good sniffing.
- Their van service for pickup and dropoff at your home is a great option that we consistently choose. After a long tiring trip, we can avoid a long drive to pick up our dog. She appears like magic at our door.
Thanks to Guy & Christy, our family can travel with peace of mind that our dog Poe is not just well cared for, but thriving in our absence.
-Kathy B., Glen G. and Poe Dog
Dogwood Hill Training Kennels has been a home away from home for our Brittany Callie for the last nine years! Christy and Guy are loving, detail-oriented professionals who take wonderful care of the dogs who stay with them. From the pick-up and drop-off service to the sweet notes that Christy sends after grooming to the fact that Callie is seemingly thrilled to return every time, we are so grateful for the amazing service that Dogwood Hill provides! They are top notch
-Lucy G. & Callie
We absolutely love the attention and care our mini goldendoodle, Ralph, receives at Dogwood Hill! With a pickup and delivery service and wonderful grooming services, Dogwood Hill is convenient and has a fabulous indoor/outdoor facility. Guy and Christy Kovner genuinely care about their canine boarders, and Ralph always comes home healthy and happy!
-Sallie S. and Ralph
Both of our two dogs were trained by Guy as puppies and Dogwood Hill is the only kennel we trust to take care of Tex and Star. Our dogs consider Dogwood to be their home away from home. We have been using their incredible facilities and service for over 5 years. Guy and Christy do a great job and couldn't recommend them more highly. They are the best!
- Jennifer and Barry, Tex and Star